-->
Yamuna Foundation for Blue Water
---
Sites Of Interest
These are some of the related websites that might interest you.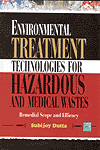 New! Environmental Treatment Technology Book
See the speculations on the new Environmental Treatment Technologies For Hazardous and Medical Wastes book written by the creator of the Yamuna Foundation, Subijoy Dutta. Ordering information also available.
Agra Information by Blue Yamuna Team
Cosmos Gaming (Yamuna Youthgroup's Site)
A link to Sumit's website which is based on videogaming. He has helped us develop this website tremendously.
S & M Engineering
This is a link to the website of S&M Engineering Services, Maryland.
Yamuna Foundation For Blue Water Forums
The the new discussion board we created for discussions relating to the cleanup or the Yamuna River.
Best viewed with Mozilla Firefox web browser.